COVID-19 Update
Following the First Minister's announcement on 13th April that mainland Scotland will continue in Level 4 lockdown possibly until 26th April 2021, the KCC Management Group of Aird Community Trust are obliged to continue to keep the Kirkhill Community Centre closed for the duration. This includes the main hall and the Williamson Room.
The MUGA can be booked for non-contact sports and organised group exercise for up to 15 adults or young people aged over 12 from any number of households. The Scottish Government are updating details of their Framework and we will continue to monitor these to ensure our facilities can open as soon as allowed.
All existing bookings for April have therefore been cancelled, the KCC Management Group will continue to monitor the Scottish Government's announcement and our Booking Secretary (Liz Robertson) will make the appropriate arrangements with the Users.
The online booking system is still operational, and any booking requests will be considered in the usual way, however these may be subject to cancellation dependent on future Scottish Government regulations/guidance.
Kirkhill Post Office remains open on Tuesday and Friday mornings to provide essential services. 
About the Centre
Kirkhill Community Centre is a well maintained community facility providing high quality space for a wide range of activities. It can be used for groups, clubs, meetings, drama, music, sports, fitness, parties, weddings, celebrations, sales, fundraising events and more. It was fully refurbished and extended in 2012.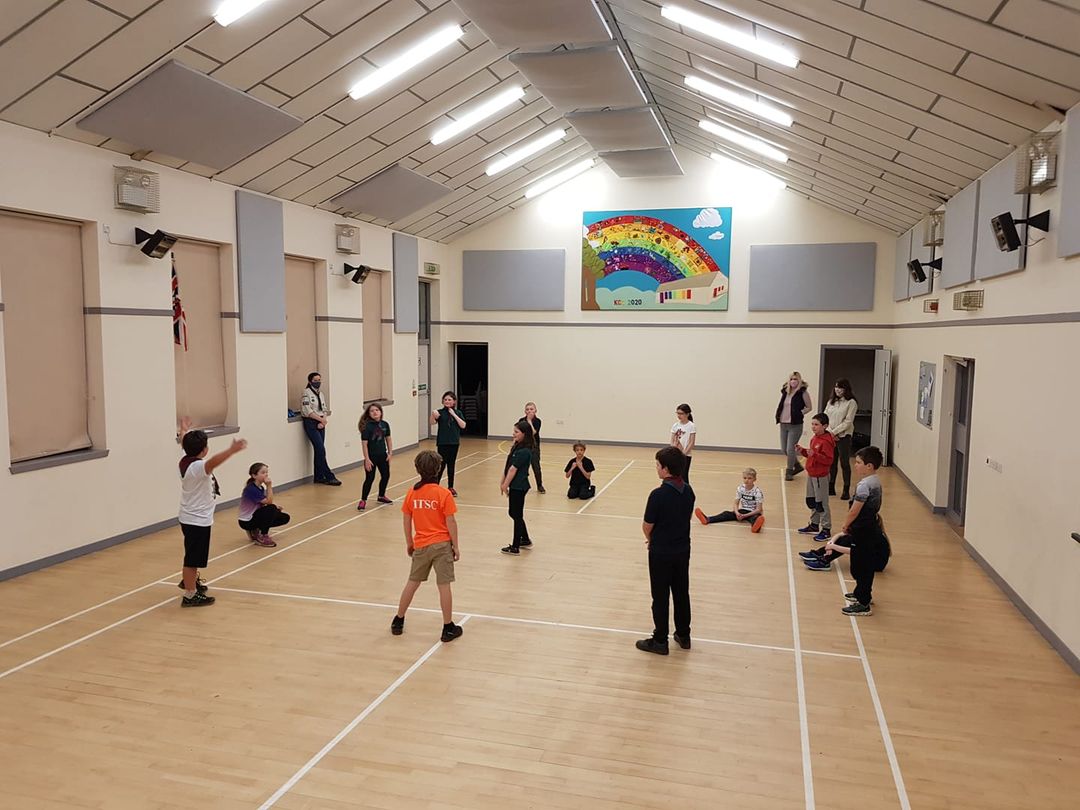 There are excellent facilities available at very reasonable rates including: large car park; main hall; meeting/community room; Wi-Fi; toilet facilities; large new fully equipped kitchen; large selection of crockery, chairs and tables; storage for regular users; stage area and lighting; sound system; disabled access and toilets; barbecue; badminton net and stands; full size grass football pitch and training areas. A floodlit Multi Use Games Area (MUGA) complements the excellent facilities available in the hall.
The hall is also home to the 7th Inverness (Kirkhill) Scout Group who have their own space in the building.
Location
The community centre is situated in the centre of the small village of Kirkhill, around 7 miles from Inverness.
About Us
Kirkhill Community Centre is owned and managed by the local charity Aird Community Trust (ACT) on behalf of the community. It was established in 1985 by Kirkhill District Amenities Association (KDAA) which became Kirkhill Community Centre SCIO in 2015, and then changed its name to Aird Community Trust in 2020. The centre was built in 1987 and upgraded and extended in 2012. It is run by a team of local volunteers who manage the operation of the community centre.