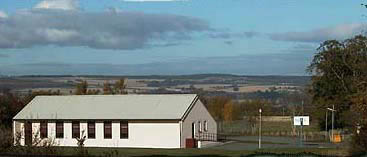 The Kirkhill and Bunchrew area (including Cabrich and Clunes) currently has two main, volunteer led community organisations:
Kirkhill Community Centre (KCC) provides a well-used community hall, meeting room and associated sports facilities in Kirkhill.  It was established in 1978 as Kirkhill and District Amenities Association (KDAA). 
Kirkhill and Bunchrew Community Trust (KBCT), established in 1999,  is a community anchor organisation enabling a wide range of community development activities. Current projects include managing Upper Reelig Community Wood, Kirkhill play-park, developing sections of the Beauly to Inverness shared use path, maintaining local paths, running a community café and providing Christmas lights. 
Both organisations are Scottish Charity Incorporated Organisations (The KCC is SC012797 and KBCT SC029389).
In order to better serve the local community and to increase efficiency, the possibility of merging the two organisations is being considered. The merged organisation will be known as Aird Community Trust (ACT).
This Question and Answer document aims to answer immediate queries. This is the draft constitution for Aird Community Trust.
A resolution to change the name of the organisation to Aird Community Trust, to adopt the amended constitution and to accept the assets of Kirkhill and Bunchrew Community Trust will be considered at the Annual General Meeting of Kirkhill Community Centre at 19:30 on 7 March 2020.
A resolution to transfer all assets to Aird Commuity Trust and to wind up Kirkhill and Bunchrew Community Trust will be considered at a Special General Meeting of Kirkhill and Bunchrew Community Trust at 19:30 on 16 March 2020.
Thank you,
Mary Andrews (KBCT Chair) & Erik Lundberg (KCC Chair).