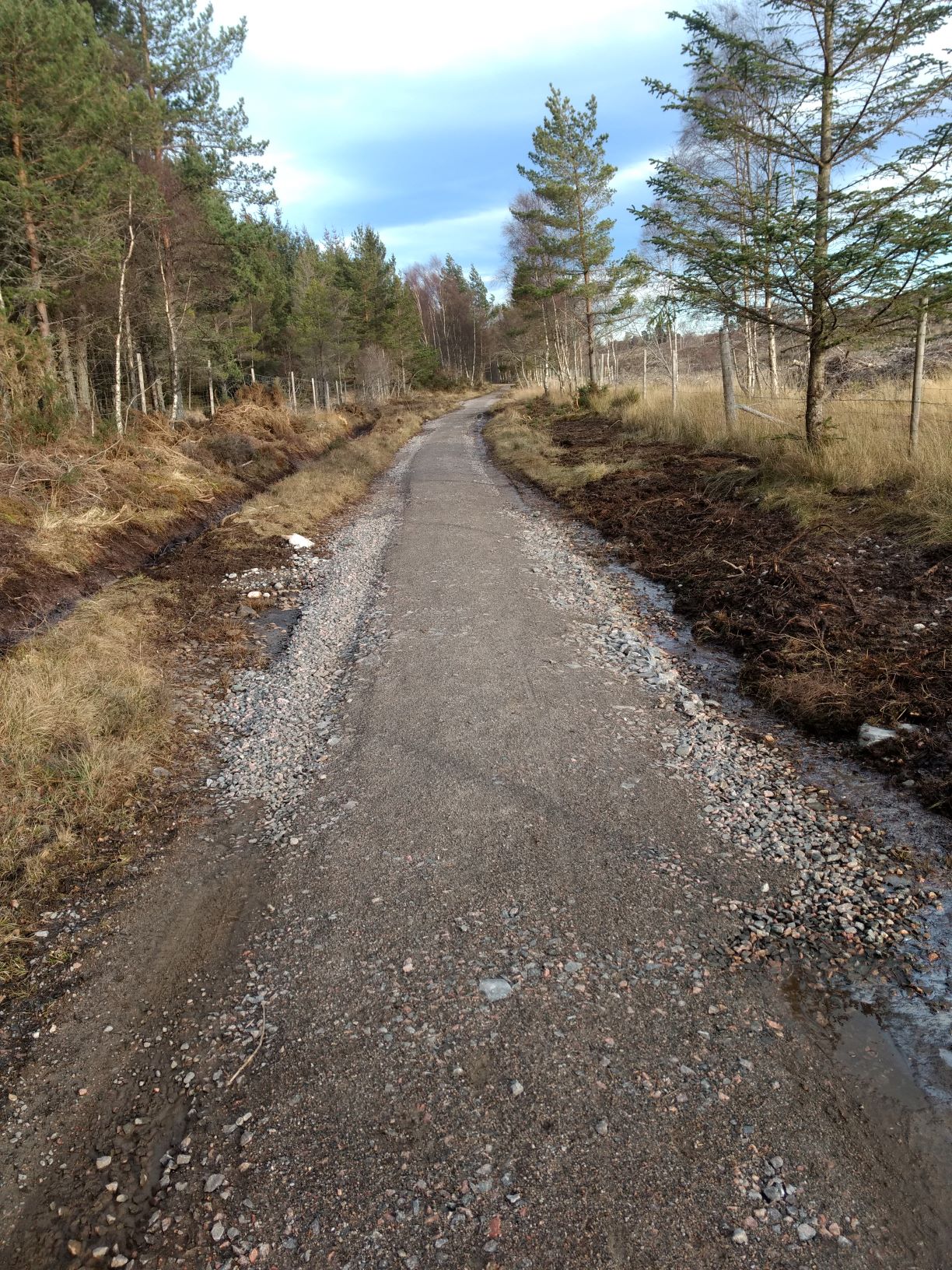 Now that spring is on the way you should try out the newly upgraded path from Altnacardich to Kirkton Muir. You can park at the top of Newtonhill and take the track to the east towards Inverness.
Work was completed recently to fill in the large puddles (known locally as The Great Lakes!) to create a fantastic dry walk linking the west of the hillside (Newtonhill, Reelig and Cabrich) to the east (Kirkton, Englishton and Bunchrew) whilst avoiding the A862.
The route is perfect for walkers, runners, cyclists and horses and opens up access to a network of good quality adjacent woodland tracks.
The upgrade was made possible with the permission of the landowner and a generous Active Travel Grant from Paths for All and Transport Scotland.
Much of the preparation work was performed by willing volunteers from the Paths and Woodland groups of the Kirkhill and Bunchrew Community Trust. The groundworks were completed by a local contractor, Amac.
We would be most grateful for feedback from users in the form of short comments or brief testimonials below or on the Kirkhill and Bunchrew Community facebook page. Comments will be used to report back to Paths for All and will help to support future funding opportunities.
We are always looking for volunteers to join our growing group to help create, improve and maintain the various paths in the area. If you are interested contact Donald Shiach on dshiach@hotmail.com.