COVID-19 Update
– Scotland moves beyond Level 0

Scotland moves beyond level 0
Some protective measures will stay in place. If booking please see the COVID-19 Arrangements for Users.
The legal requirement for physical distancing and limits on gatherings will be removed on 9 August when all venues across Scotland are able to re-open.
Use of the Community Centre
Hand sanitiser to be used on entry and face masks to be worn inside the building except whilst actually undertaking the activity.
Physical distancing is no longer necessary.
All indoor and outdoor activities for all age groups are now permitted, without restriction on numbers.
User groups to collect contact details of all those attending events in the building and grounds for NHS Test & Protect.
Erik Lundberg
Chair, Kirkhill community Centre
Kirkhill Post Office remains open on Tuesday and Friday mornings to provide essential services.
About the Centre
Kirkhill Community Centre is a well maintained community facility, providing high quality space for a wide range of activities. It can be used for groups, clubs, meetings, drama, music, sports, fitness, parties, weddings, celebrations, sales, fundraising events and more. It was fully refurbished and extended in 2012.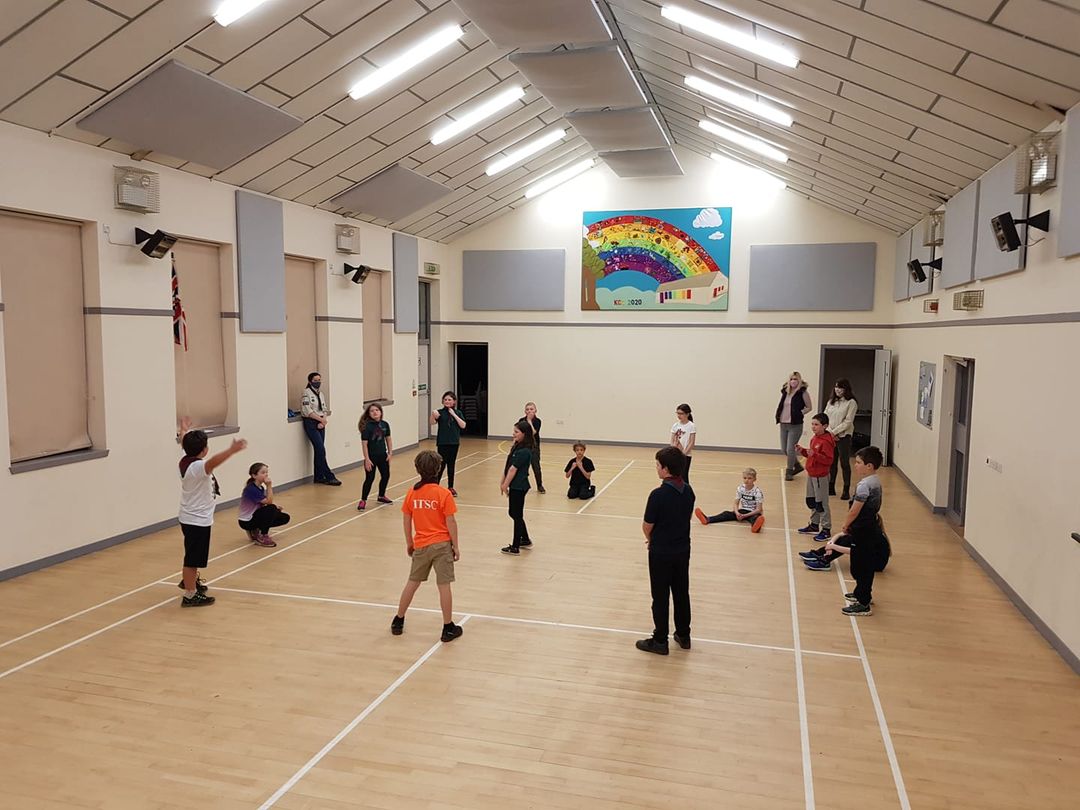 There are excellent facilities available at very reasonable rates including: large car park; main hall; meeting/community room; Wi-Fi; toilet facilities; large new fully equipped kitchen; large selection of crockery, chairs and tables; storage for regular users; stage area and lighting; sound system; disabled access and toilets; barbecue; badminton net and stands; full size grass football pitch and training areas. A floodlit Multi Use Games Area (MUGA) complements the excellent facilities available in the hall.
The hall is also home to the 7th Inverness (Kirkhill) Scout Group who have their own space in the building.
Location
The community centre is situated in the centre of the small village of Kirkhill, around 7 miles from Inverness.
About Us
Kirkhill Community Centre is owned and managed by the local charity Aird Community Trust (ACT) on behalf of the community. It was established in 1985 by Kirkhill District Amenities Association (KDAA) which became Kirkhill Community Centre SCIO in 2015, and then changed its name to Aird Community Trust in 2020. The centre was built in 1987 and upgraded and extended in 2012. It is run by a team of local volunteers who manage the operation of the community centre.